To highlight Cardi B's humor and relatability, let's take a look at a Cardi B meme for each day of the week.
Cardi B is known for her hilarious quotes and facial expressions, often making for great quality memes across the internet. You didn't ask, but we answered. Let's take a look at some relatable Cardi B memes for each day of the week.
Sunday: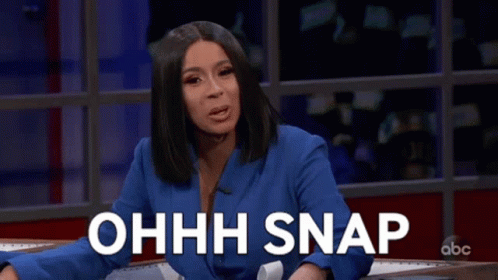 This is from Cardi B's interview with Jimmy Kimmel in 2018. We all know that when Sunday hits, panic mode starts to set in. We are still processing the weekend and we are rushing to complete our to-do lists for the upcoming week. 
Monday: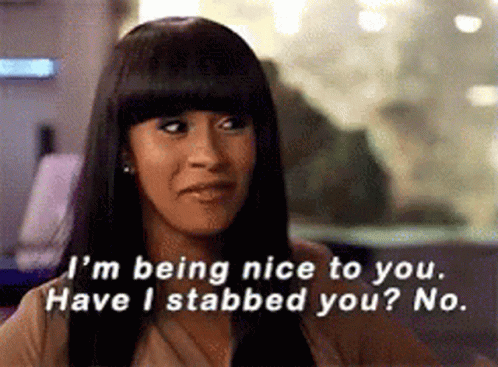 This meme was taken from Cardi B's days on Love and Hip Hop. Monday is arguably most people's least favorite day. Everyone is in the worst mood and sad that the weekend is over. Whether you are at work, school, running errands, or just at home, you may not be the nicest to people. When in doubt, just blame everything on Monday.
Tuesday:

This is from another episode of Love and Hip Hop. By the time Tuesday comes around, you start to warm up to the new week. You are in better spirits than Monday. Maybe your co-workers or classmates spilled some drama or simply said something funny. You are getting into your groove and starting to be productive. 
Wednesday: 
This was taken from a Reebok advertisement featuring Cardi B. Wednesday is the middle mark of the week. You have completed the hardest part but still, have much more to go before the weekend. You are not as energized as Tuesday, but not as miserable as you were on Monday. Wednesday is kind of just there to remind you that while you are halfway, you cannot be too excited since the weekend is not close yet either.
Thursday:

This was taken from Cardi B's "About Face" YouTube video with ELLE. On Thursday you are simply just mad it is not Friday yet. Mentally, you are checked out of all responsibilities of work, school, errands, and all other stress. You get excited that tomorrow is Friday, but also are upset at the fact you still need to repeat your routine one more time. 
Friday: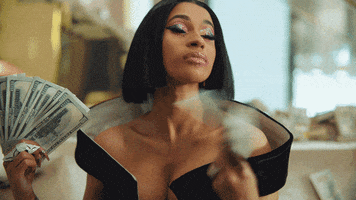 This was taken from Cardi B's feature in the Palms Resort Casino Campaign. Friday has finally come. For many, Friday is payday, one of the best feelings. You are in high spirits considering tomorrow you are able to sleep in and avoid weekday responsibilities. You may have plans to look forward to such as having a glass of wine with friends, a movie night with your partner, or just a self-care night by yourself. 
Saturday: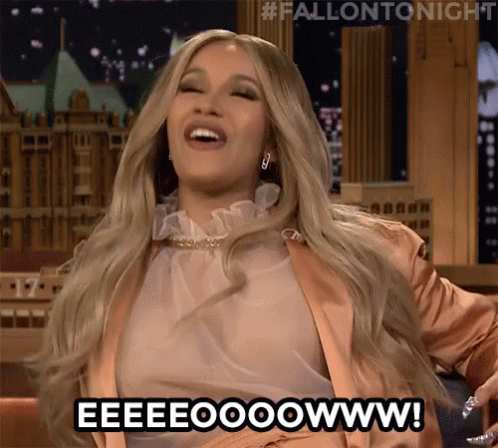 This was taken from one of Cardi B's interviews on The Tonight Show starring Jimmy Fallon. Saturday is always a great day. You are deep into the weekend, not having to worry about planning for the upcoming week yet. Time is on your side to do anything you want without the responsibilities of work or school. You could be productive or simply lounge around, but since it is Saturday, it is judgment free. Saturday is your reward.