Amanda Seyfried's acting leaves us speechless each time, no matter the genre, character, or story.
Award-winning actress, Amanda Seyfried has been featured at the forefront of many iconic films and television shows. What is notable about Seyfried's resume is the diverse genres she has experienced throughout her entire career. From drama to comedy, to romance, to musicals, she has done it all. Let's dive into some of Seyfried's roles that prove her acting range is limitless. 
The Dropout as Elizabeth Holmes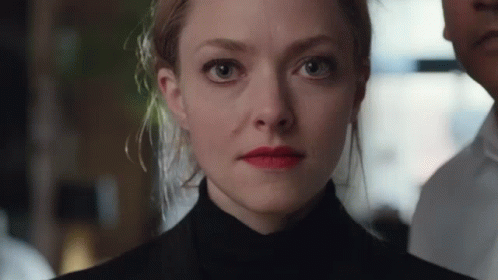 In March of 2022, Seyfried starred in Hulu's new original series, The Dropout, telling the story of Elizabeth Holmes. For context, Elizabeth Holmes is a former biotechnology entrepreneur and former CEO of Theranos, who was convicted of wire fraud and conspiracy. The show follows Holmes's life as she progresses to success and then quickly spirals to failure, highlighting key moments of foreshadowing dating back to teenage life. Seyfried does an exceptional job playing Holmes, showing the multifaceted yet simplistic personality that drives her to be deceptive.
Mean Girls as Karen Smith
The iconic, early 2000s teen comedy, Mean Girls, shows Seyfried in a completely new light. Opposed to the extremely intelligent and fiery Elizabeth Holmes, Seyfried's character Karen Smith is the oblivious yet sweet girl in the Plastics. If you are not familiar with Mean Girls, the movie follows Cady Heron (Lindsay Lohan), who moved to Illinois from Africa, and is now getting to experience public school and all the dynamics that come along with it. She finds herself befriending "the Plastics", but comes to see them for who they really are. Mean Girls showcases Seyfried's comedic timing and abilities. She fully embodied Karen Smith, who to this day has iconic quotes social media lives by.
Mamma Mia! as Sophie Sheridan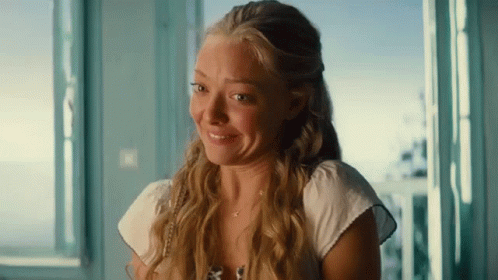 Mamma Mia! is a romantic, comedy, and musical phenomenon starring Seyfried as Sophie Sheridan, alongside her on-screen mother Donna Sheridan (Meryl Streep).  The film depicts Donna planning for Sophie's wedding, while Sophie secretly invites three men who can possibly be her father, without her mother's knowledge, in hopes one will walk her down the aisle. Mamma Mia! is possibly Seyfried's claim to fame, showcasing not only her acting but her singing abilities as well via the adapted ABBA soundtrack. 
Les Misérables as Cosette
While we discussed Seyfried's singing and musical abilities in a light-hearted sense, her role as Cosette in Les Misérables showcases these same talents in a more serious piece. Les Misérables is a period musical film set in 19th century France and tells the story of Jean Valjean (Hugh Jackman) who agrees to take care of a factory worker's daughter. All in the midst of being hunted by Javert, a merciless policeman. Seyfried's character Cosette is the daughter of Fantine (Anne Hathaway) who is then taken in by Valjean. Seyfried's display of raw, emotional connection throughout the film brings the character to life.
Dear John as Savannah Lynn Curtis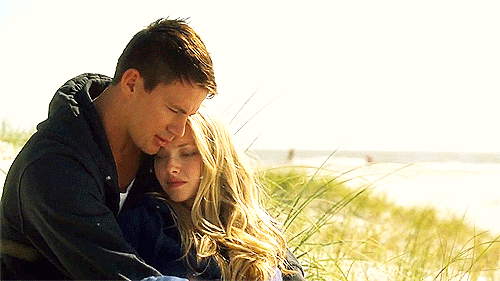 Changing genres, Dear John is a romantic drama starring Seyfried and Channing Tatum. The film tells the story of John Tyree (Channing Tatum), a soldier who meets college student Savannah Lynn Curtis (Seyfried). The two develop a strong romantic relationship until they separate due to Tyree's deployment and have to result to communicate through written letters. This film shows a different side to Seyfried's acting, showcasing her romantic and emotional side. 
Jennifer's Body as Anita "Needy" Lesnicki
While we have seen Seyfried's comedic acting talents, her role in Jennifer's Body shows her in a horror comedy. The synopsis is that Jennifer Check (Megan Fox), a high school student gets possessed by a demon, which leads her to begin eating her male classmates. Her best friend Needy (Seyfried) learns what is happening and is determined to put a stop to it. The plot is powerful, weirdly funny, yet demonic all at the same time. Seyfried's character was a nerdy, simple girl that despite being a sharp contrast to Fox's character, it was complementary.  
Mank as Marion Davies
Last but not least, Academy Award winner, Mank shows Seyfried in an entirely new light: black and white. The film takes place in 1930s Hollywood and is told from the perspective of Herman J. Mankiewicz, a screenwriter. Throughout the story, Mankiewicz is rushing to finish his screenplay for Citizen Kane for director Orson Welles. Seyfried plays famous actress Marion Davies, who is the lover of William Rudolph Hearst, the ultimate inspiration for Citizen Kane.  Seyfried embodied the old-Hollywood persona and was nominated for Best Supporting Actress at the Academy Awards.