My Celebrity Encounter With Rob Lowe of 911 Lone Star, Parks
&

Recreation, The West Wing, or Touching up Chris Traeger
Written by: Kelsey Meyer – April 21st, 2020 10:06pm pst
ABTV MY CELEBRITY ENCOUNTER WITH ROB LOWE
It comes with the Los Angeles territory when you live here: you end up having a decent amount of celebrity encounters. Whether it's spotting them on the street, standing in line with them at a coffee shop, or working with them on a set. Like People Magazine always tells us, 'Celebrities, They Are Just Like Us.' 
I have worked on my fair share of television sets, so I have racked up a respectable number of celebrity encounters. Not all are pleasant, but some are wonderful. One of my all time favorite encounters goes to Mr. Chris Traeger himself!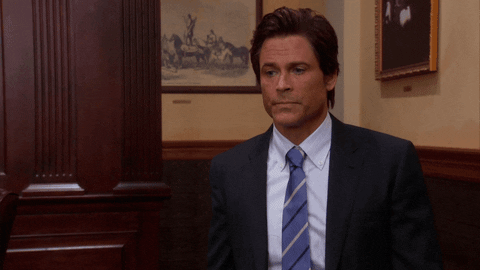 Oh, apologies for my non Parks and Rec watchers, I am talking about the fabulous Mr. Rob Lowe himself. 
Everyone has their own personal experience with people, and let me say, my encounter with Rob was wonderful. He is one of the kindest, most humble humans (celebrities, if you will) that I've had the pleasure of meeting. 
One day Rob was on set for a tv show I worked on and there was no makeup artist. Being the beauty guru I am, the crew was smart enough to ask me for my help. I was probably just the only extra set of hands, but I was flattered. I was there, available and I am well versed in matching face powders. 
This is how I felt about it: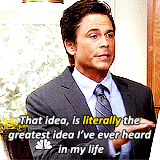 Long story long…I got to do Rob Lowe's makeup! 
Well, I just powdered his face, but ,still, how fabulous, right?! I powdered his face and then got to sit in the green room with him for a good 10/15 minutes and just chat, and I only have positive things to report. He's as fun and wonderful as he comes across on tv and social media. We chatted about random things, but mostly about family.  He mentioned his boys, who are all over his Instagram and they seem to have the best relationship.
My favorite part of the whole experience was that Rob was so gracious when I told him how big of a Chris Traeger and Parks and Recreation fan I am. Have you noticed from all the gifs?   I'm sure it can be annoying when people hound you about characters you've played, but he was so cool about it. Hearing that he had a blast filming that show, well, that just made my heart almost burst. Rob is great in everything he's been in, but that character and show is one of my all time favorites, and the fact that we got to talk about it for a minute, well that was the icing on the cake.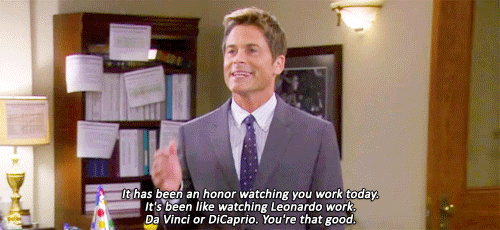 This experience made me an even bigger Rob Lowe fan than I already am!! He's an incredible actor, a family man, a businessman, funny, and kind! That doesn't always happen, so thank you Rob. Also, I've recently been obsessed with his singing videos on Instagram… is that Rock Band I see?! I miss that game. So amazing. 
https://www.instagram.com/tv/B-_SWLCFSu6/?utm_source=ig_web_copy_link
I truly enjoyed the brief time we spent together. 
Let me know if you ever need a makeup artist again!
About The Author:
Kelsey Meyer is a Los Angeles transplant, hailing from rainy Seattle, and a current host and writer at AfterBuzz TV. She comes from a strong background in the entertainment industry and is a true pop culture princess. Her passions include Late Night, Schitts Creek and having a good glass of Cabernet while connecting with her fellow AfterBuzzers.